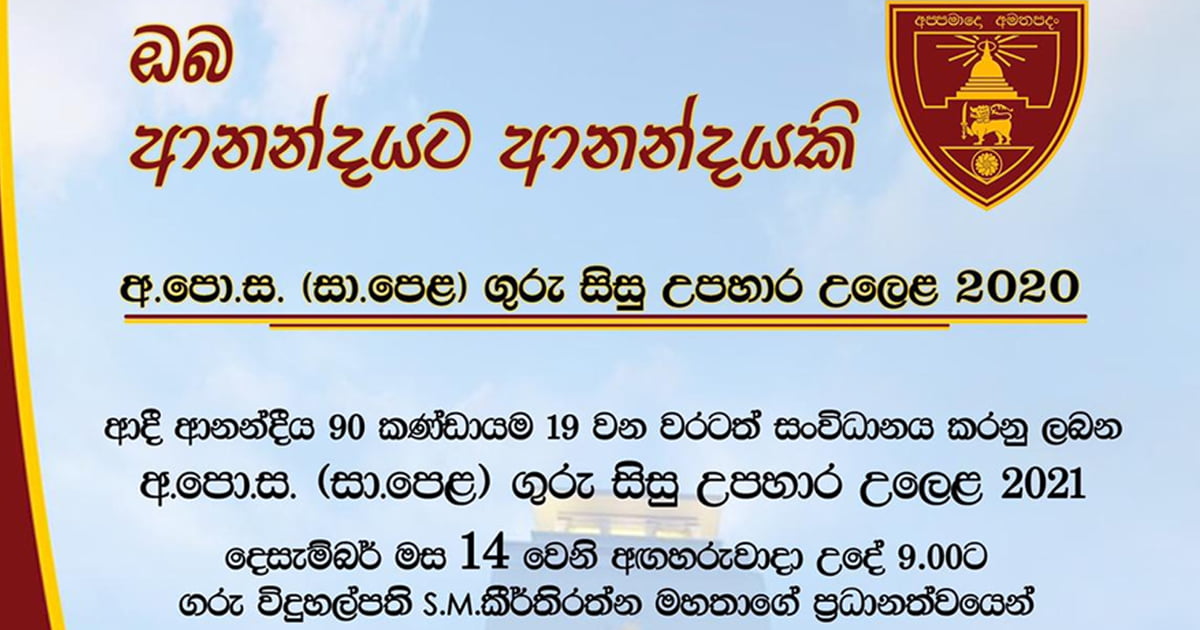 13 Dec

Watch 90 Group's Felicitation of O/L Champs and Teachers Live

Felicitation ceremony of students who scored 9As at the G.C.E. (O/L) Examination in 2020 and teachers who guided them will be held on 14th December 2021 (Tuesday) at 9.00AM. This is a signature event of the Ananda 90 Group, which is also a highlighted event in the college event calendar.

The principal of Ananda College Mr. S.M. Keerthiratne and a remarkable Anandian, Mr. Ajith Rohana are expected to join the event as chief guests.

Adhering to the Covid-19 guidelines issued by the Ministry of Health, the event would be conducted as a virtual event. Facilitating everyone across the globe to participate the event, the felicitation ceremony would be live telecasted on YouTube, Facebook and via Zoom. The event would be available live on the Ananda College Old Boys' Association Facebook page too.

Ananda 90 Group invites everyone to join the live program to witness the G.C.E. Ordinary Level champs and the teachers who made them champions.

This is the 19th consecutive year that the Ananda 90 Group is organizing a felicitation ceremony to recognize the students who perform well at the G.C.E. (O/L) level.